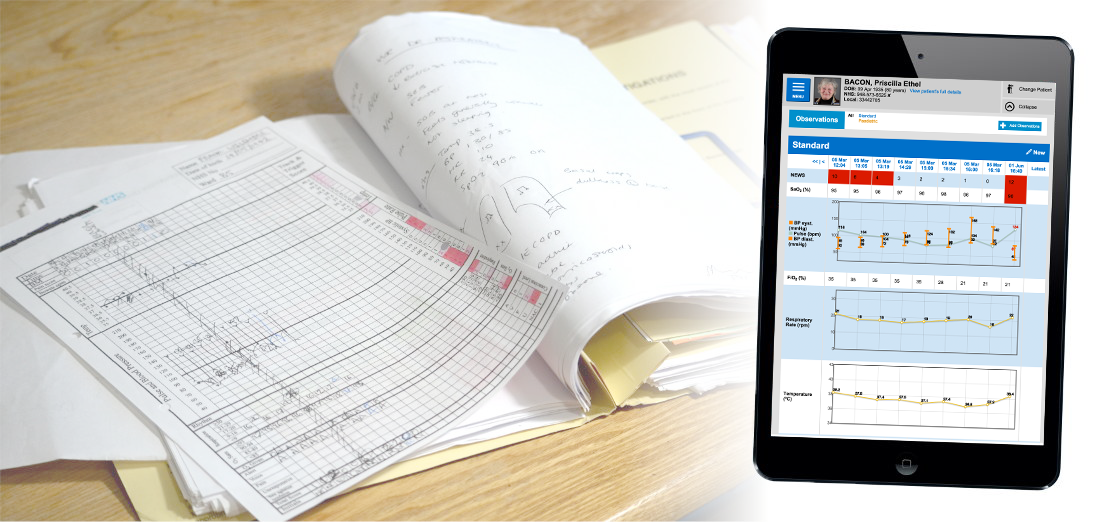 Our Story
A background to the highly qualified and experienced staff at PatientSource. The team is made from clinicians, engineers and experienced business men
PatientSource Limited is a medical technology company set up by NHS doctors and based in Cambridge UK.
PatientSource is partnered with Microsoft who provide our secure infrastructure, and Trustmarque who provide PatientSource to healthcare organisations as a fully managed IT service.
OUR VISION
"Transform the health of millions by making healthcare smarter."
OUR VALUES
Agile

Clinical

Modern

Revolutionary

Robust
OUR Beliefs
Technology has the power to greatly enhance clinical practice, but only when that technology is designed by doctors and nurses themselves.

Clinical usability is the most important factor to successfully bring technology to Medicine. Technology has to be as easy to use as paper if it is ever going to be able to replace it.

Paper records and charts can harm patients.

Paper records are expensive to store, maintain and use.

Data kept on paper or in silos is a lost opportunity to improve hospitals and to improve Medicine.

Getting patient data digital and bringing it together in one place are the essential steps to smarter healthcare.

Artificial Intelligence can assist clinicians to perform even better, so long as the AI has sight of all relevant patient data.

Artificial Intelligence is better than humans at some types of task and worse than humans at many others. The best clinical team consists of both humans and AI. Artificial Intelligence works best as an assistant to doctors and nurses.
What we are trying to build
A paperless hospital platform:
PatientSource is the engine which makes hospitals and community healthcare paperless. It delivers immediate benefits in efficiency and patient safety.
By running on PatientSource, healthcare organisations will build up a rich repository of patient data covering symptoms, signs, test results and treatment outcomes. This professionally curated data can be analysed, queried, and used to derive insights.

Artificial Intelligence driven healthcare:
We are developing powerful Artificial Intelligence capabilities into PatientSource for our clients to make more use of their patients' data:
Real world evidence: Reveal optimal treatments in areas where medicine currently lacks evidence based upon variances in patients treatments and how that correlates with their outcomes.

Clinical decision support: to advise doctors on the best course of action based upon the patient's individual case, by using a combination of machine learning from other patient cases and evidence-based algorithms.

Predicting patient deterioration: Early detection of patients who are showing subtle signs of deterioration by using a combination of data, well before traditional methods (vital signs, lab results) can.

Forecasting service demand: Analysing current patient population trends, taking into account other data sources (e.g. weather), to predict how many hospital beds will be needed and what the likely case mix will be.
At PatientSource Ltd, clinicians and patients are involved all the way through software development. We use agile development techniques driven by clinicians and patients to continually improve our products and services.
The result is the PatientSource Platform: our user-friendly, cloud-based and tablet-ready electronic medical records system for secondary care. PatientSource can make clinical staff more efficient and patients safer.
We welcome contact, to email any one of us:
[FirstName][.][SecondName][@patientsource.co.uk]
OUR STORY
Founded in 2011, we are based in Cambridge in the heart of the Silicon Fen with close ties to the University of Cambridge. Our established and experienced design and engineering team is lead by the Chief Medical Officer and includes top tier software engineers and computer science graduates.
At PatientSource, we take data security and patient safety extremely seriously. We are appropriately certified and accredited to deliver healthcare data solutions to the NHS and private healthcare providers:
HSCIC Information Governance Toolkit (IGT) compliant

In-house HSCIC accredited Clinical Safety Officer for ISB0129/ISB0160

ISO 9001 certified

ISO 14001 certified

ISO 27001 certified

G-Cloud approved supplier

MHRA Class 1 compliant
We are partners with Microsoft Health, who look after our secure infrastructure, and Trustmarque (part of Capita) who provide PatientSource as a fully managed IT service to NHS Trusts and large private healthcare providers.
Dr Michael Brooks - MB BChir (Cantab) MA (Cantab)
CHIEF MEDICAL OFFICER
Mike, a practising doctor, founded PatientSource to use his medical experience to improve electronic healthcare provision. He felt that the way patient data was managed on paper and existing IT solutions was a major weakness and one of the biggest contributors to medical errors. He saw that the answer lay in a properly designed electronic healthcare records system. He leads the software design and development with a special focus on user interfaces and usability.
Dr Philip Ashworth - MPhys PhD (Cantab)
CHIEF OPERATING OFFICER
Phil's background is in the med-tech sector and understands the rigorous requirements of the healthcare world. He manages PatientSource's core company operations and also takes a technical lead on many aspects of PatientSource's development.
Phil McSweeney - MA MBA RGN
NURSE DIRECTOR
Consultant nurse with nearly 40 years experience of the NHS, he has held leadership positions up to Executive Nurse and COO on a PCT Board. He has led and managed nursing services and had quality and performance improvement roles.
Edward Moffett - MPhil (Cantab) MA (Cantab) MIET
CHIEF COMMERCIAL OFFICER
Edd's experience as an Engineer introducing new products, from concept through to customer support, ensures that PatientSource projects are a technical as well as commercial success.
Lee Francis
International Sales Director
Lee has worked within NHS Trusts for 11 years in senior IT and change roles. Lee's experience includes programme managing several Trusts from paper processes to full EPR and mobile working. A firm believer in "walking a mile in their shoes", his end user centric ethos fits the PatientSource culture perfectly.
JOSH TREON - BA (Cantab)
SENIOR SOFTWARE ENGINEER
Josh has a first class degree in Computer Science from Cambridge University. He is a seasoned programmer having built complex enterprise grade platforms for financial services. He joined PatientSource initially as an intern as a student, then came back after several years of building algorithmic trading systems for a large hedge fund.
Robert Swann - PhD (Cantab)
BOARD OBSERVER
Robert is the Chairman of multiple tech companies and Cambridge Angels. Co-founder of Alphamosaic (acquired by Broadcom) and Executive Chairman of Green Parrot Pictures Ltd (acquired by Google in 2011). He has also published more than 15 patents.