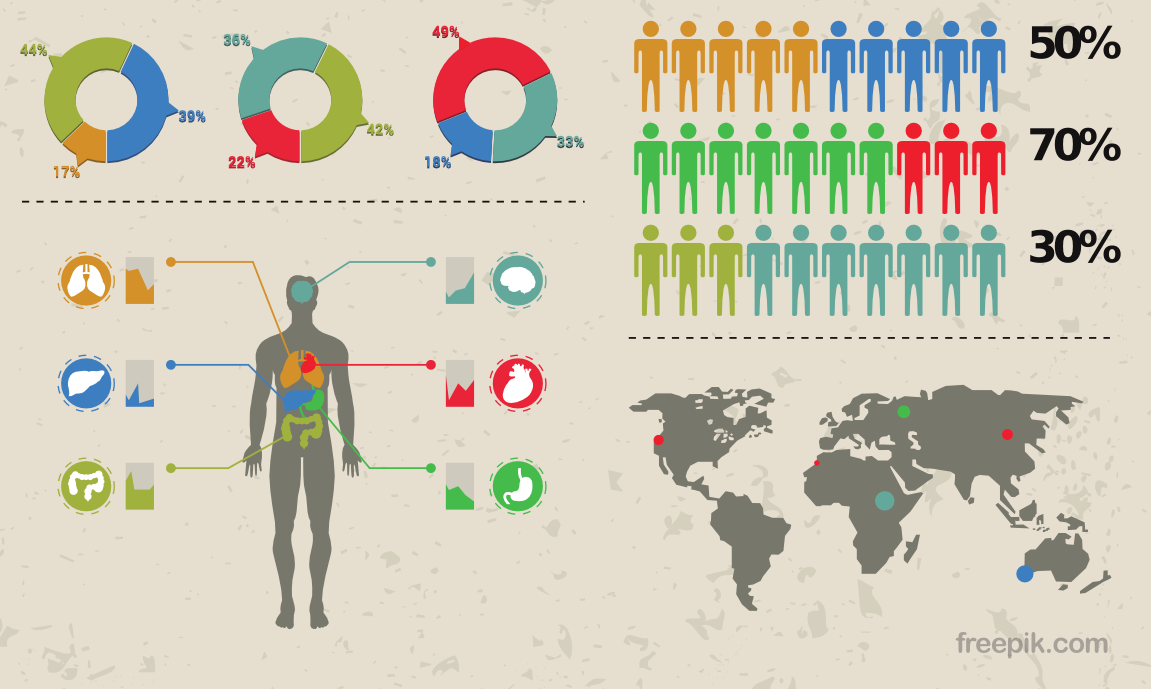 Real World Evidence
PatientSource is a powerful Electronic Patient Record that can deliver Real World Evidence (RWE). It can be purchased as a white label system for your pharmaceutical company or healthcare insurer company to apply branding and supply to hospitals.
Real World Evidence (RWE)
Better medicines and better healthcare outcomes, driven by PatientSource.
What is Real World Evidence?
Real World Evidence (RWE) is the practice of analysing healthcare data collected throughout standard clinical practice to learn about the effectiveness of a drug or treatment programme.
In the past, evidence had to be collected by undertaking highly controlled clinical trials, case-control studies or prospective studies. Patients were therefore selected in advance, and biases arising from the study design coloured the results. Unexpected variables couldn't be analysed or accounted for, and it was sometimes very difficult to get enough patient numbers to produce significant results. Capturing and analysing the data could be difficult and take a long time.
RWE does it the other way round. Here data is collected as patients undergo the most appropriate treatment for them, according to standard clinical practice. The data collected across multiple patients is anonymised, and then analysed to reveal how differences in patient disease, symptoms, signs and treatments lead to differences in outcomes.
Rather than exploring just one variable per study, thousands of different types of data are collected allowing multiple queries to be run on the same body of data, each exploring a different variable. This allows much larger patient populations to be studied, and many lessons to be learned. It doesn't distort patients' treatment pathways at all. Think of RWE as using a byproduct of healthcare (anonymised patient data) to improve healthcare for you and future generations.
Electronic Patient Record platforms are the lifeblood of RWE. They are the means by which data is collected, anonymised and queried. A solid, modern, secure, versatile Electronic Patient Records system is essential to make RWE viable.
Examples of How Real World Evidence Can Be Used
Drug development:
RWE can highlight types of patients where current clinical treatments are letting them down, thus can identify an unmet need. It can identify unexpected benefits of medicines given for other conditions (such as the story of Sildenafil and impotence). It can identify changes and outcomes above and below the resolution of physician observation.
Treatment Standards:
The majority of modern medical practice does not have strong evidence underlying it. It is mostly based upon professional dogma ("we have always done it this way") and on anecdotal evidence ("I've seen this work before"). RWE can drive the evidence behind medicine, confirming the treatments that work and identifying areas where it can be optimised. The most important improvement over classical studies is the time to learn: with RWE lessons can be learned in real-time in months rather than over the course of years.
Service design:
RWE can demonstrate where limited resources are best spent. The uncomfortable reality of medicine is that it is resource limited. We only have a finite number of doctors and nurses, a finite supply of medical equipment and a finite amount of funding for treatment. RWE can demonstrate which treatments produce the best combination of outcomes for everyone, ensuring that a health service is fair, just and optimised.
 
How PatientSource can provide Real World Evidence
PatientSource is a modern, versatile, secure Electronic Patient Records platform. Data from consenting patients within our platform can be automatically anonymised and queried in real-time and retrospectively. It can help healthcare commissioners, pharmaceutical companies and national standard bodies deliver improved health.
The PatientSource platform is available as a white label system to pharmaceutical companies and healthcare insurers. Companies can apply their own branding to our platform to deliver this to their partner healthcare providers.
To find out more about how PatientSource can drive your Real World Evidence (RWE) insights: